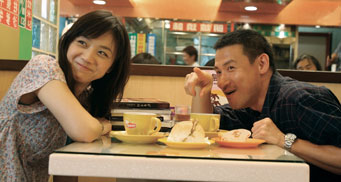 CANNES -- New Hong Kong sales company Distribution Workshop is giving prominent place to two of China's top actresses, Vicky Zhao Wei and Tang Wei, who have had troubled careers.
Popular Chinese actress Zhao stars as the heroine of "Hua Mulan," a live-action version of the female hero tale previously brought to the screen as a Disney animated feature.
The $12 million picture, with a screenplay by Iris Rey, heads the slate at Distribution Workshop, which is headed by "Infernal Affairs" producer Nansun Shi and former Media Asia executive Jeffrey Chan. Distribution Workshop also recently added "Crossing Hennessy" to its Cannes slate, a comedy-drama that is only the second movie role for Tang, the banned star of Ang Lee's "Lust, Caution."
Scheduled to wrap next week, "Hua Mulan" is directed by Hong Kong's Jingle Ma and also stars Chen Kun, Hun Jun and Jackie Chan's son Jaycee Chan. Production is by Starlight International Media, PKU Starlight Group, Hunan TV, Beijing Galloping Horse Film & TV Production, Shanghai Film Group and Polybona Film Distribution.